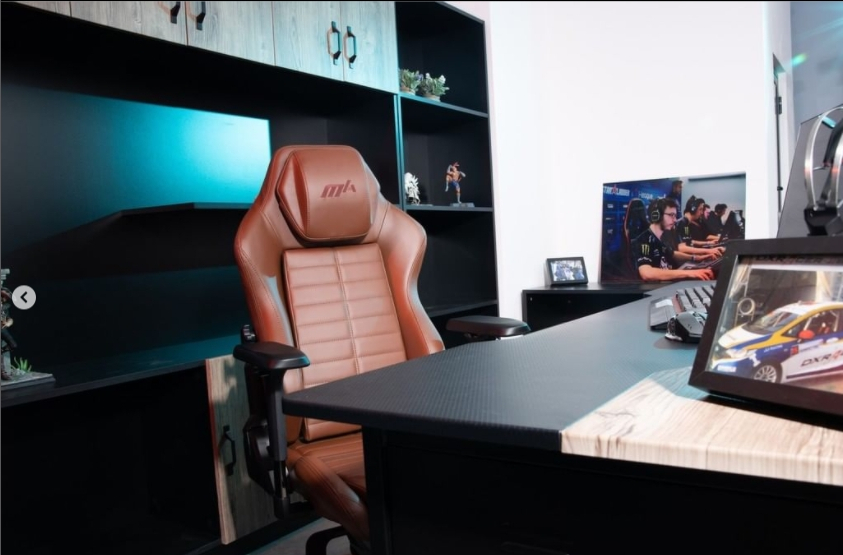 Looking for a special Father's Day gift? DXRacer Master Series Chair is an excellent choice. This chair's popularity can be attributed to the fact that it is all of the below and more: comfy, elegant, functional, and flexible. For years to come, your dad will cherish and appreciate it, and I'm sure he won't be the only one who enjoys gaming or relaxing in this luxurious and comfortable chair.

The Master Series Chair looks fantastic in any living area or office space, whether it's furnished with wood or leather furniture. The color and quality are nicely matched in this particular situation. To make the space look like a set, match the chair to the sofa, coffee table or other furnishings in the room. It's a good approach to ensure a cohesive decor. So whether your home has traditional or modern aesthetic, you can be sure that this elegant chair will look amazing.

Master Series Chair may be used in a variety of settings, including the living room, bedroom, and home office, without sacrificing its aesthetic value. How much time does your father spend in his office or reading at home? Place the chair beside the window, add a side table and a floor lamp with an arched cover, and you will have created the ideal reading corner. It's a nice idea if your father enjoys reading occasionally. This high-end chair is ideal for your father's office. A few minutes of reading from his favorite book is a good way to take a break or relax from work. In my view, it's better than having a sofa in the office! Your dad would love to relax here in the afternoon, when he returns home from work, or whenever he needs a break. You may also play some games with your dad while he sits on it and share your recent academic or professional achievements.

The key benefit of Master ergonomic gaming chair is its comfort. The multifunctional armrests lessen the strain on the hands, elbows, and wrists caused by gaming. The headrest and lumbar support alleviate neck and lumbar pain and stiffness by providing proper support for you, allowing you to work at the computer for extended periods of time without experiencing discomfort or fatigue. Rocking function helps you relax and relieve stress. So your superdad deserves a super comfy chair!